-Welcome to Mulberry Creek-
OPENING DAY, APRIL 1 @ 1PM
We are excited to host a flower arranging demo by
Sarah of Sweet Pea Flower Truck
and
Cookies by "Christina's Creations"
2 local entrepreneurs.
Reservation required.
$10/person.
Limited seating.
Mail payment to:
"Mulberry Creek HerbFarm LLC"
3312 Bogart Road
Huron, OH 44839
OPEN BY APPOINTMENT ONLY UNTIL April 1, 2023
- herbs (aka edible houseplants)
- traditional houseplants
"MAGIC 'FRIDGE" OPEN YEAR-ROUND:
Find us on:
Facebook @ MulberryCreekHerbFarm
Instagram @ mulberrycreekherbfarm/
3312 Bogart Road, Huron Ohio (minutes from Sandusky, and centrally located between Cleveland and Toledo)

Herb Fair: Spain
-June 24-25, 2023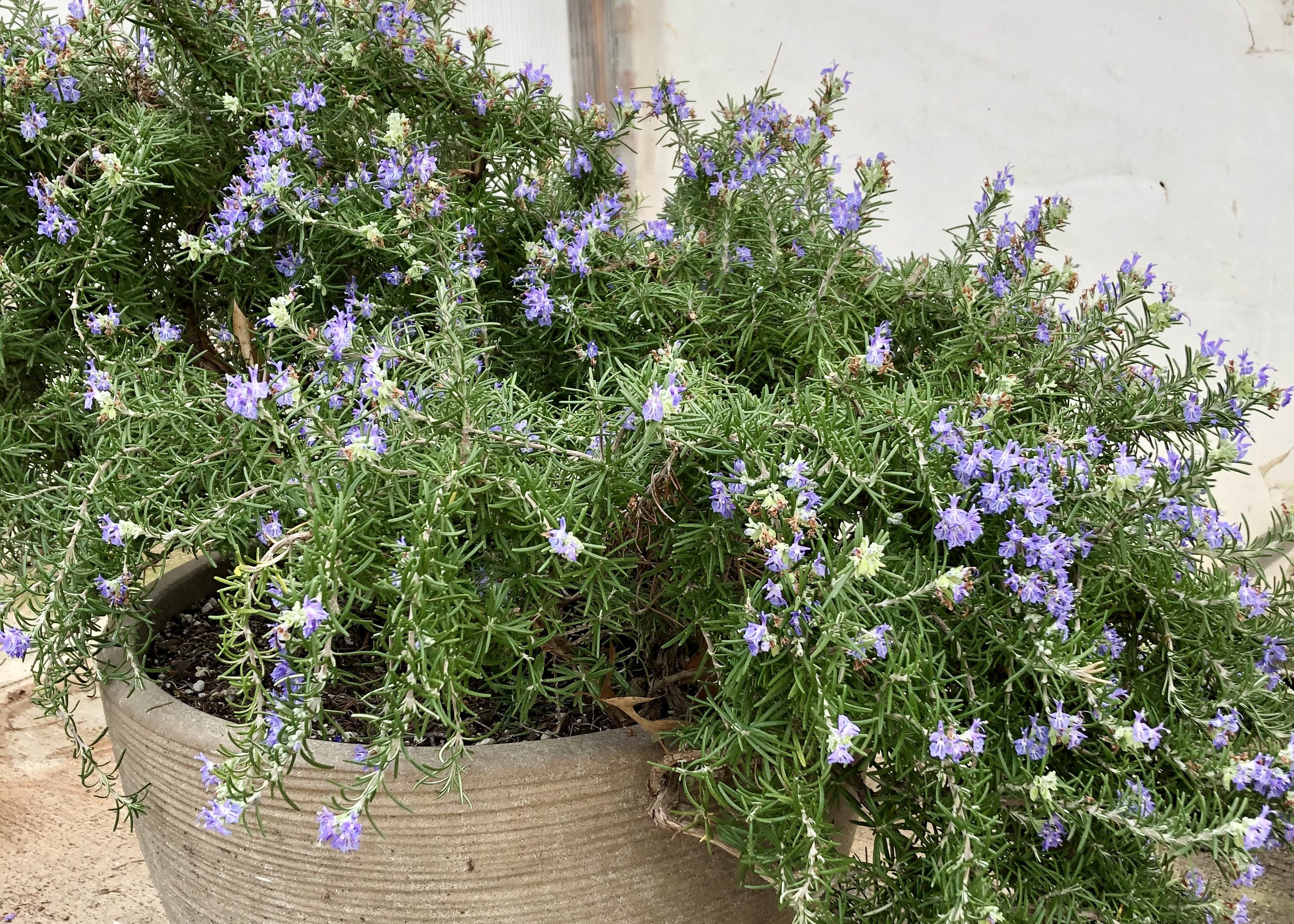 Watch Us LIVE every Wednesday at 9:30 AM on Facebook when you can ask questions, or check out our videos later, at your convenience - details here
PLANTS ARE NOT A LUXURY. THEY ARE ESSENTIAL.
Gardening has never been more important for your health, your sanity, your finances or your soul! There's no coincidence you are stirred to sink your fingers in the soil. It is the essence and sustenance of humanity and the sanctuary we seek in times of uncertainty.

Indeed, businesses like ours were able to operate uninterrupted during the height of the pandemic because of the value they add to people's lives.

Not a job, sharing our knowledge of plants, is a glorious mission for Mark and me. Plants are a "lifestyle " for us. Each winter we fortify our bodies with herbal teas, add succulents to our windowsills and tinker with bonsai specimens. We stay healthy during the summer, cultivating and harvesting fresh vegetables and culinary herbs. In between we like to demonstrate exactly how we do it on Facebook LIVE every Wednesday at 9:30 AM.

It just so happens that gardening can lighten your inflated grocery bill and may even decrease your visits to the doctor by the simple act of growing and eating your own food!

After a couple of years of zooming, it is ESSENTIAL to play in the dirt and that's exactly what we intend on doing!

~Karen Langan

(Please enjoy our archived Facebook videos and while you are on our page,
I hope our "VIRTUAL MAGICAL MULBERRY TOUR" brings a little life and laughter into your lives.)

YOU CAN SHOP IN OUR GREENHOUSES
There is nothing like seeing, touching, smelling and immersing yourselves in live plants. Beats online shopping any day of the week!
QUESTIONS: PLEASE CALL 419-433-6126
WHEN YOU CLICK ON THE ICON BELOW TO DOWNLOAD A CATALOG,
HAVE PATIENCE PLEASE. IT MAY TAKE A MINUTE. IT IS A HUGE FILE.